Long before it became a legal obligation, corporate social responsibility – the acronym for CSR – was at the heart of our concerns. As a matter of fact, it takes into account both the employees' working conditions and making strides sustainable development.
Our vision
As a subsidiary of the EFI Automotive Group, we are part of a responsible, family-run business, positioned on a global market. We represent a complementary activity to that of the Group, sharing a common vision: to pursue an industrial project associated with a strong service culture, for the benefit of a community that is developing both humanly and economically.
Thanks to our products dedicated to the aftermarket, we contribute to improving vehicle durability on the roads around the world. We are also committed to helping innovative companies develop projects that improve the daily lives of thousands of people.
Our values
The EFI Group's values are part of our DNA, they are part of our culture and heritage. They are therefore a guide to all our actions and important decisions. They are the following: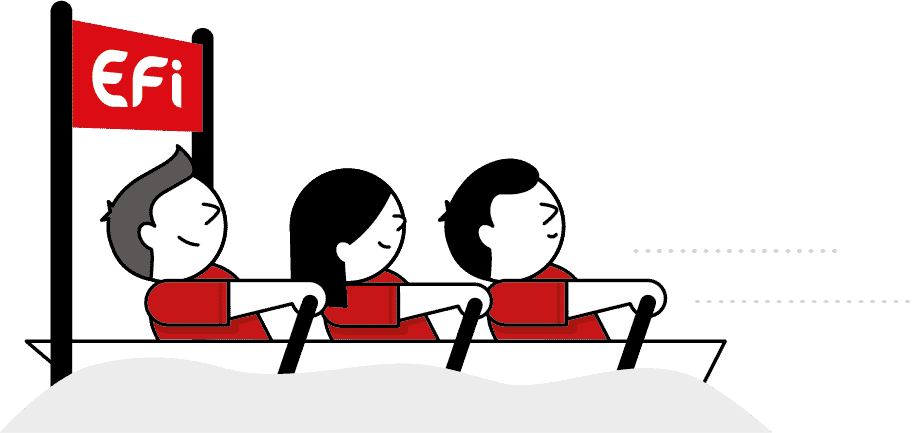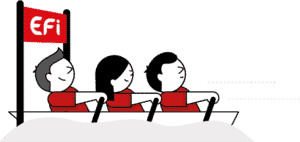 ENTREPRENEURIAL SPIRIT
We are proud to be part of the EFI Automotive Group. We work together to serve our customers and to ensure the group's sustainability. Passionate about entrepreneurship, we are proud to work together to build the future. Above all, we promote the general interest in the service of our community. In this way, everyone contributes their skills and experience to the group's development.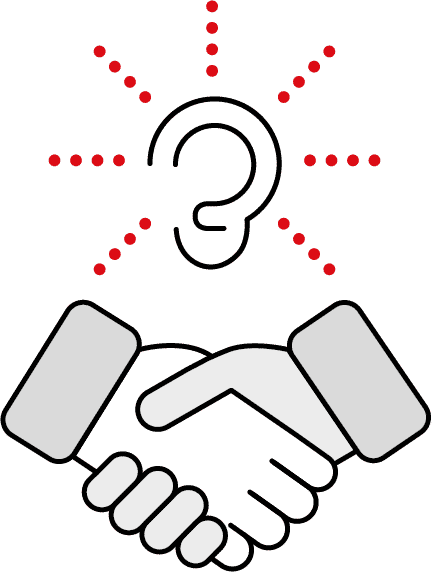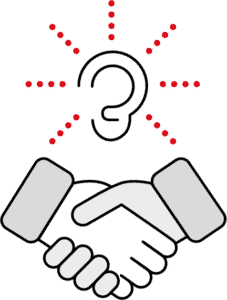 SINCERITY
Internally, as well as with our suppliers and customers, we work in a spirit of listening, trust and sincerity to find the most appropriate solutions together and as quickly as possible. This is how we can build strong and lasting partnerships. We systematically seek to analyse situations as objectively as possible. We work together in a spirit of mutual trust and openness.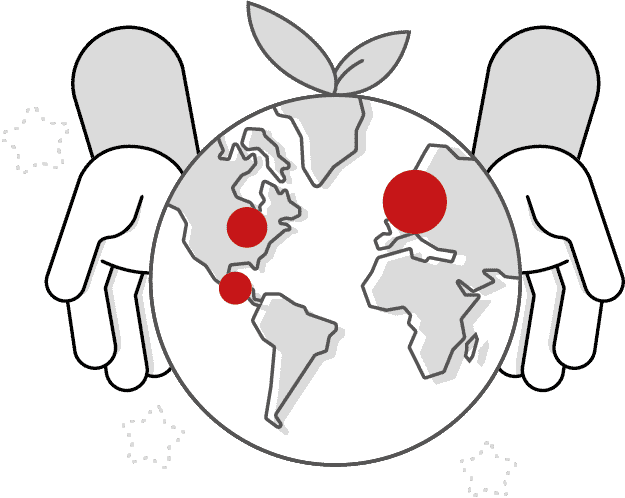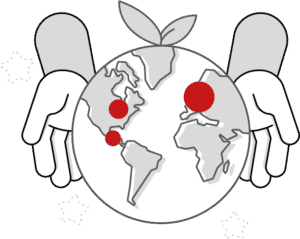 RESPONSIBILITY
At every level of the organisation, each employee acts responsibly in the context of their mission and contributes to the Group's sustainable development. In this way, we favour accountability and act according to the principle of subsidiarity (autonomy, duty to help and deputise). EFI Automotive is a responsible company: wherever we operate, we respect the standards in force, human rights and local legislation. We act with ethics and integrity, respecting the environment.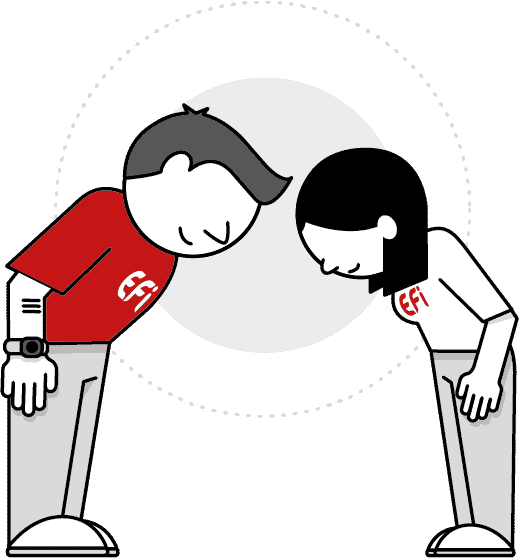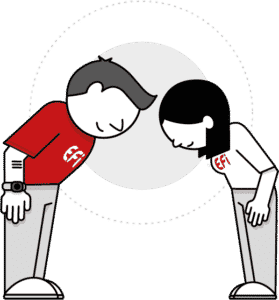 RESPECT
EFI Automotive employees one of the company's main assets. Together, with our diversity of languages and cultures, we form a rich and varied community and pursue a common goal while respecting our differences. We want to grow our community by supporting each employee through training and skills development. We respect the work of our employees at every level of the hierarchy. We listen to their ideas and proposals.
We are supportive and help each other with positive feedback or constructive criticism, so that together we can progress towards excellence. We allow ourselves the right to make mistakes. At the same time, we expect everyone to recognise their mistakes, to correct them responsibly and to accept to progress, to surpass themselves and thus to help the whole organisation progress.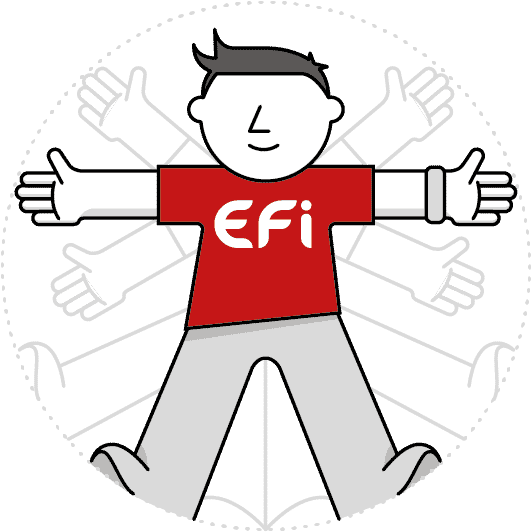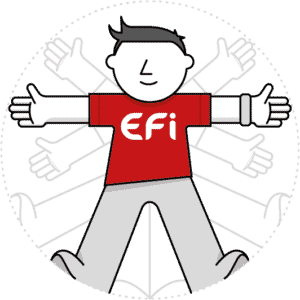 AGILITY / FLEXIBILITY
We work closely with our clients. We listen to their specific needs in order to provide them with reliable and innovative solutions as quickly as possible at the best possible cost. We tend towards a decompartmentalised and fluid organisational mode that simplifies processes and accelerates decision-making. This gives us the flexibility to adapt to a rapidly changing market.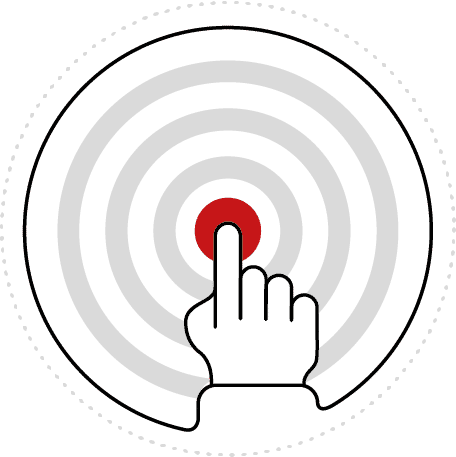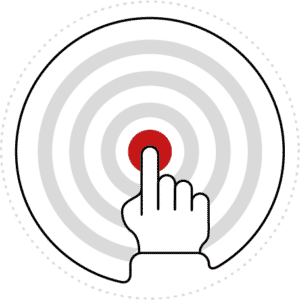 FOCUS
We work together to define the Group's key objectives and remain committed to their effective implementation. We focus our efforts on creating value for the customer and our community.
Our commitment to the environment
Through our activities, products and services, we are committed to a responsible and environmentally friendly approach. This commitment is reflected in our ISO 14001-certified site, as follows:
PREVENTION AND REDUCTION OF POLLUTION
Carrying out a carbon assessment on our site;
Optimising the filling of trucks to limit transport.
WASTE REDUCTION
Selective sorting of waste;
Reduction of packaging and use of recyclable packaging.
WATER MANAGEMENT
Operation of all our machines in closed or semi-closed circuits.
RISK PREVENTION
Restricted use of chemicals on our site;
Environmental requirements are taken into account from the design phase of our products in order to avoid the use of polluting or dangerous materials;
Management of chemicals through a specific procedure (introduction & use) and an accidental spill test on 100% of our sites;
Compliance with reach regulations.
ENERGY MANAGEMENT
Our products help to improve vehicle efficiency and thus reduce co2 emissions;
Awareness of energy consumption among all staff;
Use of low energy consumption systems (led).